Built in 1961, the Berlin Wall stood as a symbol of a divided Germany and the Cold War for 28 years until it came down on November 9, 1989.
Twenty-five years later, Syracuse University is celebrating Fall of the Wall Campus Weeks 2014, with a campus-wide conversation about the factors that made peaceful revolution and reunification possible.
Fall of the Wall Campus Weeks 2014 will include a public lectures by distinguished scholars, film screenings, a digital story contest for Syracuse University students, and the ceremonial building and tearing down of a wall on the South Lawn of Crouse College.
Many thanks to the various Syracuse University departments and programs who have made these events possible, including the International Relations Program, the German Department, the Center for European Studies, and the School of Architecture.
Additional thanks to the College of Visual Performing Arts and Associate Dean Stephen Zaima for the installation piece that can be viewed in the Joseph A. Strasser Commons in Eggers Hall from October 13th through November 21st.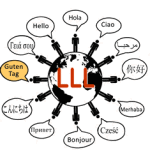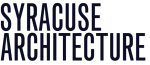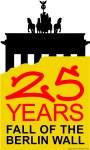 Additional thanks to the Embassy of the Federal Republic of Germany for their support for these activities through a 25 Years Fall of the Berlin Wall grant.